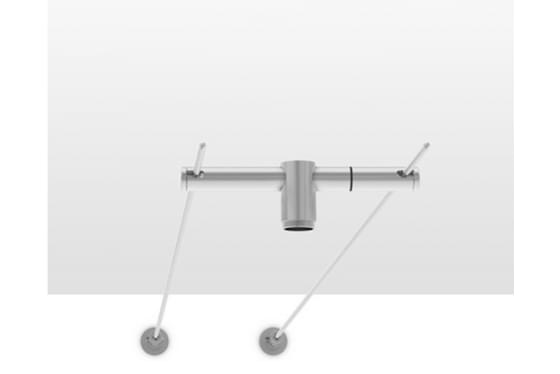 Downloads : technical modifications reserved
Precision Lighting Track Cable
The Basis Track is a versatile low voltage lighting system with clean minimal lines that complement any architectural style or interior design.
It can form complex shapes using the comprehensive range of available hardware, and can be factory curved to a specific form.
Basis Track is available in both brushed aluminium and rubbed bronze finishes, allowing Precision Lighting's modern lighting systems to blend discreetly into more traditional environments.
There are two track adaptors available for wall or ceiling mounting.
Category: IP Rate
Material: Machined Aluminium | Drawn Brass
Finish: Brushed Aluminium | Rubbed Bronze
System: Jack Plug Connector
LV Rating: 300W - USA | 500W 12V Max - Rest of World
LED Rating: 120W 1-10V Dim, 100W DALI/DMX Dim
Standard Length: 2m [can be cut on site]
Weight: AL - 215g/m | RB - 670g/m
Max. Span Between Supports: 1.2m
Min. Curve Diameter: 0.5m