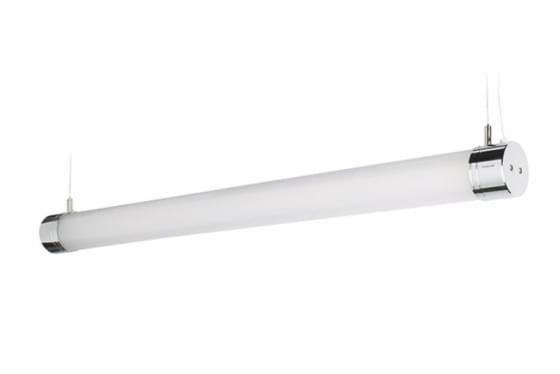 Downloads : technical modifications reserved
Encapsulite AC70 LED
The AC70 LED is a classic designed LED tube that provides 290° of light distribution through its polycarbonate satin diffuser. The fitting can be suspended horizontally, vertically or surface mounted. Remote switched or dimmable drivers can be up to 2m away from the light.
Suitable for almost any interior application
Dimmable options available
Chrome plated aluminium end caps provided as standard
Remote driver
Various mounting options, surface mounted or suspended
Operated from a 800mA constant current driver
Technical Info


Light Source Information: 800mA LED Remote Driver
Optics: Satin polycarbonate diffuser
Dimming: DALI or switched
Installation: 2m of cable supplied for installation
Source Info: LED boards
Lumens: 1605-4400lm
Colour Temp: 3000K, 4000K
Lifetime: Up to 50,000hr
Voltage: 230V, 50-60Hz
Safety Class: II
IP Rating: IP20

Click here for more information.