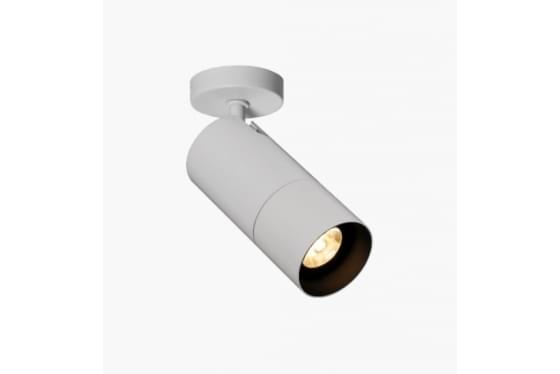 Downloads : technical modifications reserved
Lucent TubeLED Mini SS (Superspot) 7.5° Monopoint Surface Mount
TubeLED Mini SS (Superspot )7.5° surface mount with a delivered intensity cd of 26,123 at 1000mA drive current.
60mm diameter LED spotlight with remote driver, complete with 3 different mounting options - Surface MonoPoint, Recessed MonoPoint and Trimless MonoPoint..
Available in White and Black finish. Supplied with anti-glare black baffle as standard - other metalised baffle finishes are available.
The TubeLED Mini requires a remote driver with a choice of dimming options.


Aperture:                             Ø60mm
Length:                               133mm
Ingress Protection:              IP20
Remote Dimming options:  Phase/0-10V/DALI
Tilt:                                      180°
Rotation:                              355°

See specification for more information or click here