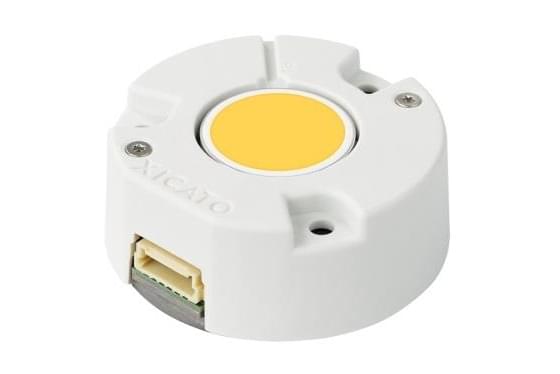 Downloads : technical modifications reserved
Xicato XIM Beauty Series Gen4 (BLE). To the standard XIM, XIM Gen4 adds Bluetooth wireless connectivity and the distributed intelligence required to respond to all types of sensors, switches, and mobile app commands. XIM Gen4 is a control system, a beacon, and an intelligent IoT (Internet of Things) node that fundamentally changes the economics of lighting control, smart spaces and the lighting industry. XIM Gen4 dramatically simplifies and cost reduces the planning, installation, provisioning, control and management of controlled lighting, while enabling new location-based information services.
Beauty Series is designed to enhance the natural beauty of human skin tones, with outstanding color rendering and extended gamut that aids in cosmetic color matching, but is appropriate for any location where people shop or socialize.
Available in 19mm
1300lm: 2700K
2000lm: 2700K
See specification for more information