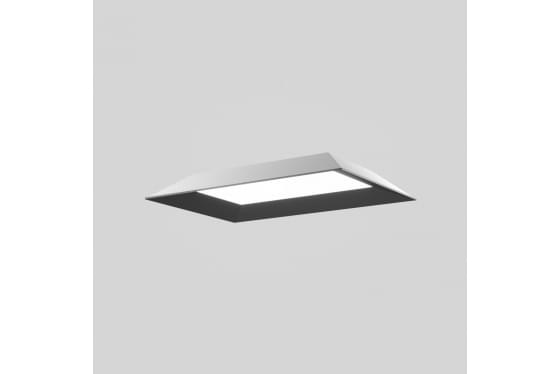 Downloads : technical modifications reserved
The Lux Company Tray (ceiling surface)
Tray portrays a picture frame design. Our intention was to evoke the idea of empty picture frames, characterized by a similar concave design, for use in high-end architectural environments. Tray is a fresh contemporary alternative to traditional lightbox style fixtures. With sloped back and side surfaces, Tray creates a floating effect when mounted on ceilings.
Housing: Aluminum and steel. 
Finish: Polyester powder coated.
Diffuser: Opal polycarbonate.
Drivers: HPF electronic, 120-277V (EU-240V). 


See specification for more information.