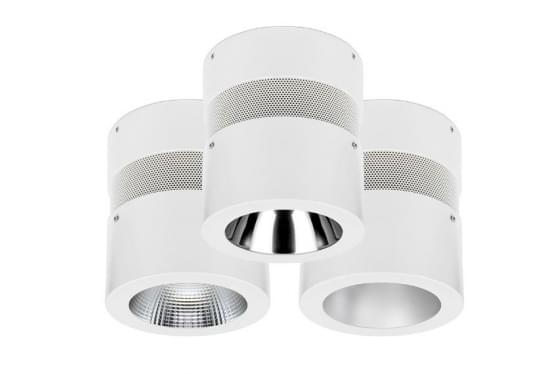 Downloads : technical modifications reserved
The Lux Company Sysion SRE Surface
This powerful LED surface can provides a stylish ambient lighting solution for projects with restricted access or no ceiling voids. Expertly optimised using a highly efficient heatsink, it offers outstanding performance and luminaire efficacy, available with a choice of reflector styles and integral dimming options.
Spun aluminium surface downlight with a wide range of options
Philips LED and driver combination
60° satin etch reflector as standard
Choice of paint finish options
Lumen maintenance L70/B10 @ >60,000 hours
Integral DALI and emergency options
Alternative reflector options
2 m suspension kit available
See specifications for more information.