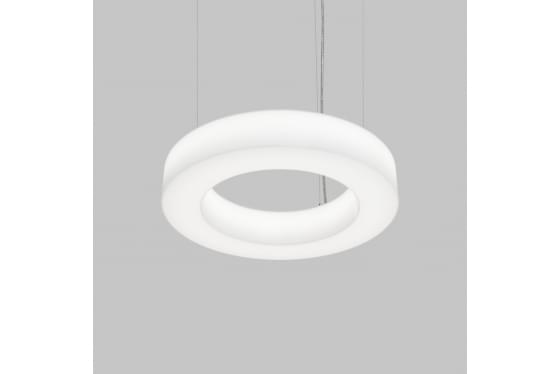 Downloads : technical modifications reserved
The Lux Company Polo
Body: Aluminum and steel.
Canopy Finish: White Powder coated.
Suspension: Stainless steel cables.
Power cable: Silver braided.
Diffuser: Acrylic.
Drivers: HPF electronic drivers for 120-277V (EU-240V)
Remote Mounting Of Drivers: Wire Size 18 AWG - Max distance (from canopy to drivers) 9.5', Wire size 16 AWG - Max distance 19.5', Wire size 14 AWG - Max distance 29.5'. Drivers must be accessible after installation.
Remote Emergency: Emergency option provides a 1.5 hour (3 hours for EU) emergency lighting facility. The remote system includes the inverter module, NiCad batteries and a remote wall/ceiling LED charge indicator and test switch (NA only) Maximum distance between wall/ceiling plate and luminaire is 4.5m/15'.
L70 @25oC: > 50,000 hrs.
See specification for more information.