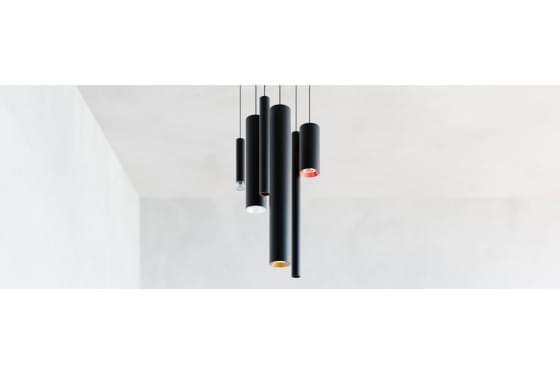 Downloads : technical modifications reserved
The Lux Company Pixo Pendant 36 - Pixo Pendant 77
Pendant mounted luminaire with light body in extruded aluminium. Light body available in two diameter (36mm and 77mm) Exchangable front ring in wide range of colours. Supplied with ceiling canopy and pre-installed 1.5m electrical cable and with 1 x 1.5m pendant steel wires. Available in two sizes and four different length.
Bridgelux V or Vero series. CRI: 90 | CCT: 3000K, 4000K, TuneableWhite. Other CRI and CCT options available on request.
Supplied with integrated no-dimable driver. Dimming Options: 0-10V Dim, Phase, CASAMBI, available for Pixo 77.
A modern designed pendant ambient light. Its accessories make it the perfect match for sophisticated enviroments. Application areas: residential, hotels, restaurants, retail, corridors.
Available in the following types:
Pixo 36-L 170mm, Pixo 36-L 330mm, Pixo 36-L 550mm, Pixo 36-L 820mm
Pixo 77-L 170mm, Pixo 77-L 330mm, Pixo 77-L 550mm, Pixo 77-L 820mm