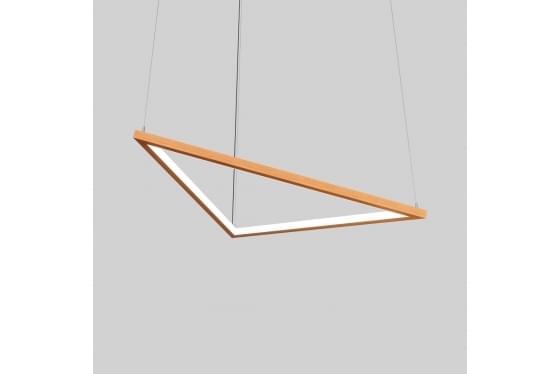 Downloads : technical modifications reserved
Beta-Calco Micro Triangle SE susp
Body: Aluminum, Equilateral Triangle
Finish: Powder coated for standard finishes (black, metallic silver & white).  For wood grain finishes, canopy will be white.
Suspension: Stainless steel cables.
Power cable: Silver braided.
Drivers: HPF electronic drivers for 120-277V (EU-240V), 0-10V, 1% dimming.
Remote Mounting Of Drivers: Wire size 18 AWG - max distance (from fixture to drivers) 40', wire size 16 AWG - max distance 60', wire size 14 AWG - max distance 90'. Drivers must be accessible after installation.  
Mechanical: Luminaires attached directly to the J box (by others - North America only).
Diffusers: Frosted acrylic.
L70 @25oC: > 50,000 hrs.
See specification for more information.