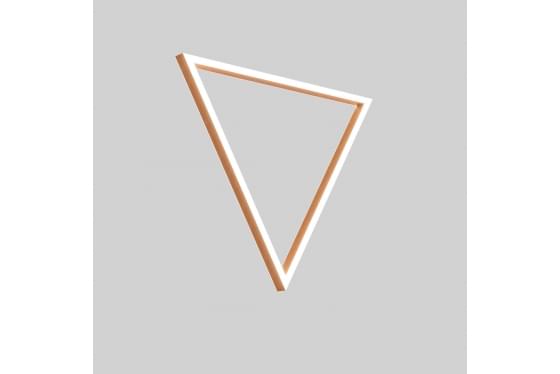 Downloads : technical modifications reserved
Beta-Calco Micro Triangle II Wall or ceiling surface
Sleek 1" (25mm) profile for ceiling or wall mounting
Optional halo indirect light effect
High efficiency frosted acrylic diffuser with 123 LPW delivered
Available in five sizes, three different colour temperatures and multiple finishes including our signature Light Cherry & Dark Walnut wood grain.
Body: Aluminium.
Finish: Powder coated.
Diffusers: Frosted acrylic.
Drivers: Remote, HPF electronic drivers for 120-277V (EU-240V), 0-10V, 1% dimming standard. Wire size 18 AWG - max distance (from fixture to drivers)40', wire size 16 AWG - max distance 60', wire size 14 AWG - max distance 90'. Drivers must be accessible after installation.
L70 @25oC: > 50,000 hrs. 
See specification for more information.