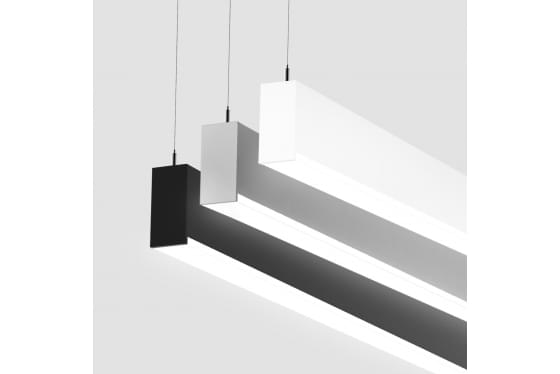 Downloads : technical modifications reserved
The Lux Company Micro Straight II
Sleek 1" x 2" (25mm x 58mm) profile
High efficiency frosted acrylic diffuser with 123 LPW delivered
Direct & Indirect options
Body: Aluminum.
Finish: Powder coated.
Suspension: Stainless steel cables. Vertical suspension for remote drivers.
Power cable: Silver braided.
Remote mounting of drivers: Wire size 18 AWG - max distance (from fixture to drivers) 40', wire size 16 AWG - max distance 60', wire size 14 AWG - max distance 90'. Drivers must be accessible after installation.
Diffusers: Frosted acrylic.
L70 @25oC: > 50,000 hrs.
See specification for more information.