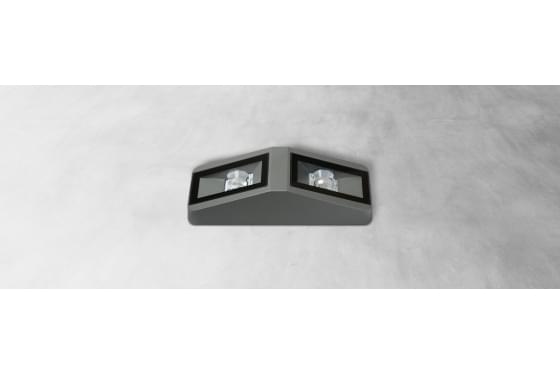 Downloads : technical modifications reserved
The Lux Company Edge Outdoor
Body: Surface mounted luminaire for window sill. Body and mounting plate in cast aluminium , with toughened safety glass molded in weatherproof silicone gasket and screws made of stainless steel. Designed to avoid accumulation of dust and water. Easy installation via mounting plate and hard wire 500mm cable type H07-RN-F 2x1.0mm included. Ingress protection 65.
Driver: Supplied with integrated no-dimmable driver.
Optic: Optical asymmetric light beam distribution via 2 lens made of optical polymer.
LED sources: Nichia Power LED. CRI: 80 | CCT: 3000K, 4000K. Other CRI and CCT options available on request.
Applications: Designed to light up facade windows reveals, doorways or shop windows, with a unique optical lens system from 2 Leds, light is thrown from the two sides of the luminaire to the opposite surfaces. Application areas: window lighting, building facades, landscape lighting.