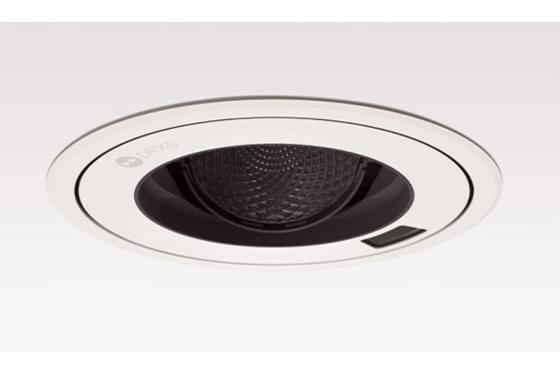 Downloads : technical modifications reserved
RCL DRX5
DRX5 - the narrowest, most precise option of its kind in the market.

Measuring in at just 145mm in diameter for an extra neat cut out, it's also small behind the scenes. Meaning it's suitable for use in a low ceiling void, so it's appropriate for more venues with tighter space constraints.
All this combined with signature RCL flexibility of movement makes DRX5 RCLs' most adaptable yet discreet product yet.
The variety of powerful beam options enables you to pin spot or flood all subjects throughout a project with one elegant, cohesive ceiling line.

Available in a 4º beam - perfect for pin spotting tables, even when positioned on really high ceilings.
DRX5 – one very bright, very beautiful optic.
These single source luminaires are available in 10º, 22º & 34º beam options.