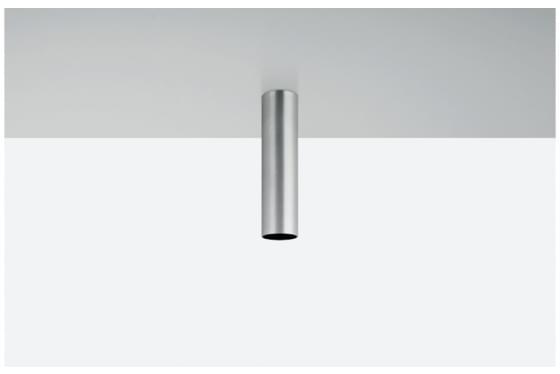 Downloads : technical modifications reserved
Reggiani Yori surface Ø22mm Ø35mm Ø60mm Ø95mm
A new line of extremely versatile luminaires inspired by the streamlined design of the Yori projector system. Simplicity and excellent lighting performance extend across a wide range of wattages, finishes, sizes and accessories for utmost versatility in creating bespoke lighting designs. Yori Pendant features a number of pendant options: the standard surface-mounting base can be replaced with semi-recessed, trimless and track adapter base plates. In addition, the pendant cable can be customised with coloured fabric cables.
Surface and suspended version
Cylinder diameters: 22mm, 35mm, 60mm and 95mm
Wide range of lengths and customized length up to 2400 mm
Special finishes: Royal matt white, Royal matt black, Brushed copper, Brushed brass, Brushed gold, Antiqued Brushed bronze, Chrome plated, Brushed aluminum
Very narrow, narrow, medium and wide optics
LED color temperature: 2700K, 3000K, 4000K
Wattages range: 2-25
CRI>80 and CRI>90
Warm Dimming version (2000-3000K) available
Control systems: On/Off, Phase-cut, Dimm 1-10V, DALI, Bluetooth
Wide range of accessories available
See specifications for more information.
Click here for Yori surface Ø22mm
Click here for Yori surface Ø35mm
Click here for Yori surface Ø60mm
Click here for Yori surface Ø95mm