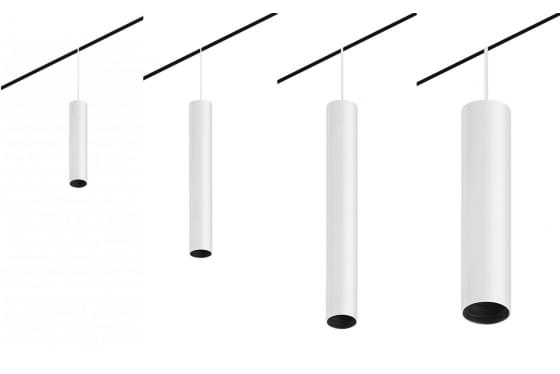 Downloads : technical modifications reserved
Reggiani Yori Pendant Ghostrack
From the Yori Evo Ghostrack family, a new line of suspension luminaries is born: Yori Evo Ghostrack Pendant allows a discreet installation thanks to the invisible adapter and driver. It comes in four different sizes and a wide range of finishes.
Size: Ø22mm Ø35mm Ø60mm Ø95mm
K: 2700, 3000, 4000
CRI: > 80, > 90, <95
Special finishes: Royal matt white, Royal matt black, Brushed copper, Brushed brass, Brushed gold, Antiqued Brushed bronze, Chrome plated, Brushed aluminum
Control: On/Off , DALI
Precision and Performance optics
Wide range of accessories available
See specifications for more information.
Click here for Pendant Ghostrack Ø22mm
Click here for Pendant Ghostrack Ø35mm
Click here for Pendant Ghostrack Ø60mm
Click here for Pendant Ghostrack Ø95mm