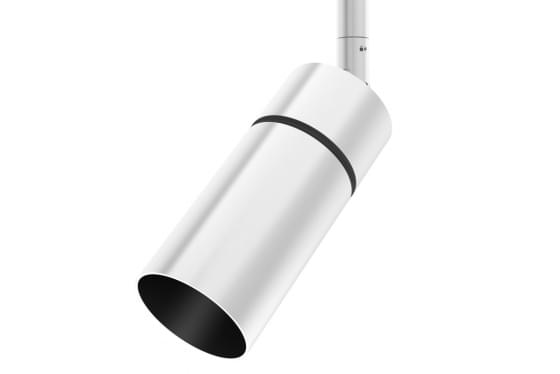 Downloads : technical modifications reserved
Precision Lighting Evo X16 LV Long Snoot
Evo X16 is a lockable spotlight for the MR16 lamps. There are three interchangeable snoots that click into place with a bayonet mechanism, each of them compatible with a wide range of lenses and louvres, using an optional snap-in accessory holder. Additionally, the Evo X16 is compatible with our framing projector accessory. The specially designed
heatsink and airflow system reduces the lamp and surface temperature while preventing any light spill. Standard finishes are brushed aluminium, black and white, with custom finishes available on request. 
The Jack Plug system allows the luminaires to be easily removed for cleaning or relamping. The luminaires click into the jack plug socket, the threaded jacket then screws into position to lock the connection in place. Once fixed, the luminaires are free to rotate or alternatively, can be secured in place using two locking pins.
See specification for more information or click here