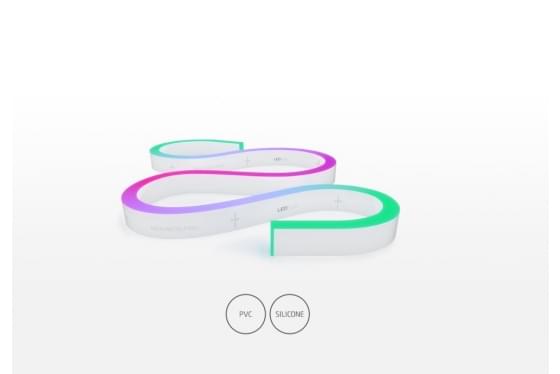 Downloads : technical modifications reserved
LED Flex Maxi Neon Pixel
The Maxi Neon is a comprehensive product offering a rangeof colour temperatures as well as RGB, RGBW, Dual Colourand Pixel addressable versions. Maxi Neon is available as a side view bending direction product and is used in the construction of a variety of outdoor projects. Maxi Neon Flex is also IK08 rated and can be used in-ground. 
All LED Flex luminaires offer high durability and flexibility for all projects requiring a linear LED solution. They contain an encapsulated LED strip with high-quality Epistar branded chips inside a flexible 3OZ case. The protective casing prevents UV damage, is water- and step-proof, as well as flame and solvent-resistant.

All LED Flex luminaires are fully dimmable, have a 3 step MacAdam binning to provide an excellent colour consistency and have a 5-year warranty.
The main advantages of using LED Flex over similar products is that it offers high and uniform brightness and a long service life, while also being durable and energy-saving.
Power Consumption 10.89W/M - 12W/M | 0.45A/M - 0.5A/M
Cutting Intervals 100 - 125mm
Bend Radius min 60mm
Beam Angle 160º
Up to 364 Lumen/m
See specification for more information