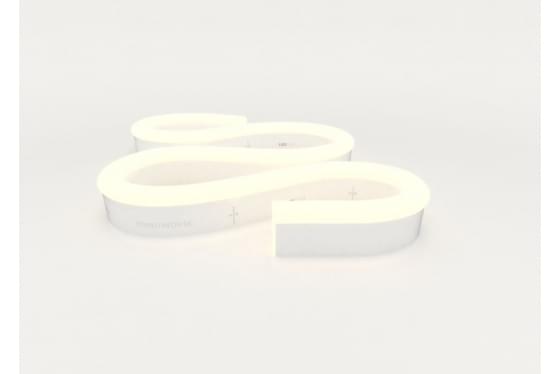 Downloads : technical modifications reserved
LED Flex Domed Neon DC SV (SILICONE / PVC)
Domed Neon was designed to resemble a conventional glass neon, particularly in cases where an existing neon installation needs to be replaced or upgraded. Domed Neon is a superior substitute with the added benefits of more durability and flexibility. It is available in White, RGB, Pixel and Dual Colour.
The main advantages of using LED Flex over similar products is that it offers high and uniform brightness and a long service life, while also being durable and energy-saving.
The Led Flex product is suitable for wet locations, saltwater resistant and can withstand extreme temperatures. The LED Flex product can also be mounted in an aluminium profile, so that it remains stable and straight.
All LED Flex luminaires have a 3 step MacAdam binning to provide an excellent colour consistency and have a 5-year warranty.
Power Consumption: 12 - 12W/M | 0.5A/M
Cutting Intervals: 83.34m
Voltage: 24V DC
Beam Angle: 160°
Bend Radius: Min 120 mm
IP68+
See specification for more information  or click here