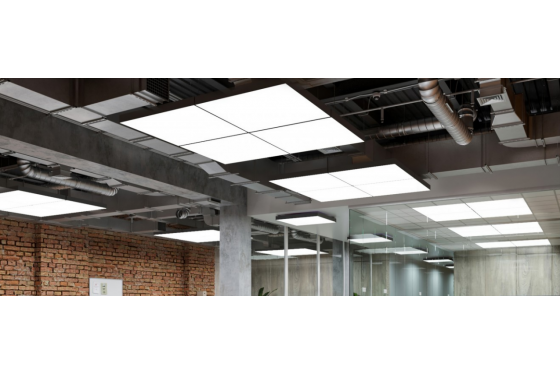 Downloads : technical modifications reserved
Cooledge FABRICore
FABRICore is a budget-friendly, large area acoustic LED luminaire that may be used as a singular fixture but has been designed as the core unit for grouping to form large luminous ceiling elements.
Cooledge Performance at Mainstream Prices
A removable fabric diffuser brings a unique design aesthetic to spaces normally illuminated with luminaires incorporating plastic lenses.
Bring the feeling of outdoors to interior spaces with these large standalone luminaires or group the core units together to create luminous ceiling clouds.
Acoustic performance not found in other contractor grade luminaires reduces noise and saves you money on other materials.
Uniform, high quality immersive illumination that is the trademark of products from Cooledge.
Removable power & control tray to simplify installation in cases where direct access to the luminaire is challenging.

See specification for more information or click here