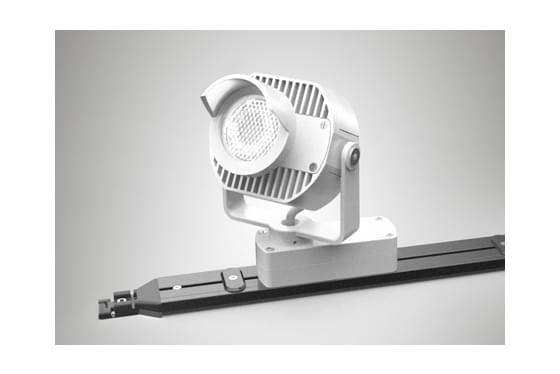 Downloads : technical modifications reserved
The Radiant RAD Track 4 is a slim profile low voltage track with separate circuits for low voltage power and dimming which ensures excellent dimming control with all protocols.

A range of high power LED spotlights can be fitted to the track with a DC to DC constant current driver housed in each track adapter. This allows manual dimming in conjunction with remote dimming with DMX, DALI or 1 - 10V.

The spotlight range available for the RAD Track 4 include the SLE 30 Spotlight with Soraa light engine and the D100 Spotlight with 10 Watt Citizen COB. A wide variety of optics and anti-glare accessories including honeycomb louvres can be incorporated in this range.

Ideal for use in museum, gallery and retail lighting applications where a low profile is required combined with high output, excellent light quality and beam control.
See specification for more information