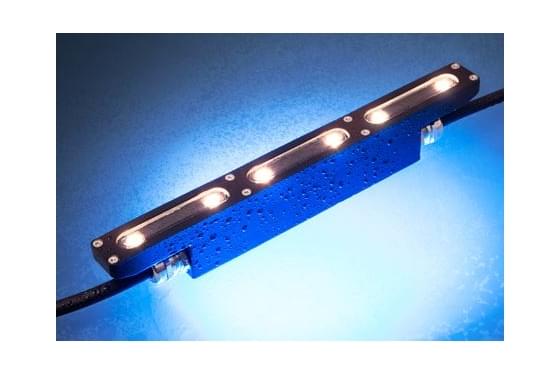 Downloads : technical modifications reserved
The Radiant Euclid 30 IP68 system is designed for use in underwater applications where linear lines of light are required. The system components are cast in 316 L stainless steel and are suitable for use in saline and chlorine environments, up to 2 mtrs in depth, including pools, fountains and marine projects.

The Euclid 30 modules incorporate the same LEDs and optics as the 3D LED Flex 25 IP68 so they can be used together on the same project. LEDs come in a wide variety of colour temperatures with CRI up to 95.
The system can produce up to 1,500 lumens per mtr.
See specification for more information or click here