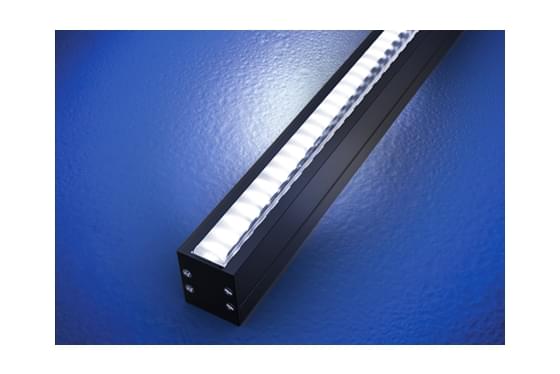 Downloads : technical modifications reserved
The Radiant Euclid 30 IP65 system can be used in a wide variety of exterior linear lighting applications including indirect cove lighting, wall grazing and wall washing.
The extruded body heat sink incorporates space for IP67 rated connectors so that up 11 mtrs of the system can be linked together on site and fed from a single feed point without dark gaps.

The system incorporates the same medium power LEDs used in the interior Euclid systems. Up to 2,000 lumens per mtr.
Opal, Dot free opal, clear window and linear lens versions are available. RGBW and dynamic white light engines can also be incorporated in this system.
See specification for more information or click here