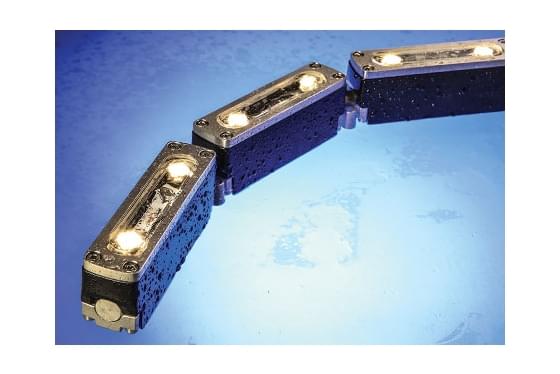 Downloads : technical modifications reserved
The Radiant 3D LED Flex 25 IP68 system is designed for use in underwater applications where the building surfaces are non linear with curved profiles. The articulated joint system joining the LED heat sinks allows the system to follow curved building surfaces while maintaining a constant spacing between LEDs, thus ensuring continuous lit effects without shadows or dark areas.

The system is submersible up to 2 mtrs and the housing is made from marine grade stainless steel. Each module incorporates two Cree XBD LEDs with or without lenses.

The system can be run at 25 Watts per mtr and provides up to 1,800 lumens per mtr depending on LED colour temperature and type.
See specification for more information or click here