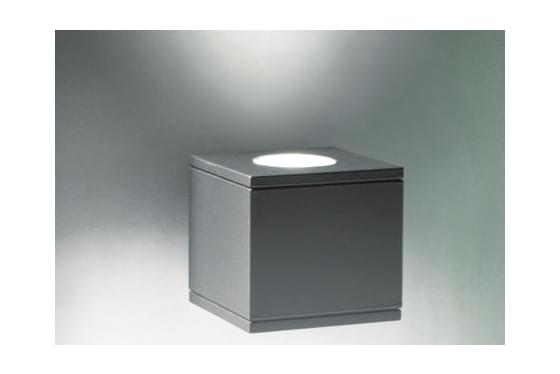 Downloads : technical modifications reserved
The Radiant RAD Cube IP65 architectural wall light incorporates a single multi chip LED array, narrow beam colour mixing lens and DMX driver controller.  The LED array can be supplied in RGB, RGBW, RGBA, dynamic white and fixed colour white versions.
The colour mixing lens works with the RGBW LED arrays to create a well blended colour output even with a small off - set distance from the wall
The LED and lens are angled at 15 degrees to direct more light onto the mounting surface The luminaires can be linked together in a chain with 5 core exterior grade cable and IP 65 connectors for easy wiring The multi chip LED array can be run at up to 10 Watts producing up to 700 lumens depending on LED configuration
The housing is produced in marine grade aluminium coated with 5 year exterior grade powder coat.  The housing can be supplied in any RAL colour
Low iron flush glass window - sealed with foam silicone gaskets. 
The driver circuit is enclosed in silicone gel to ensure many years of trouble free exterior use

There are two sizes - the RAD Cube 75 and the RAD Cube 95.

See specification for more information