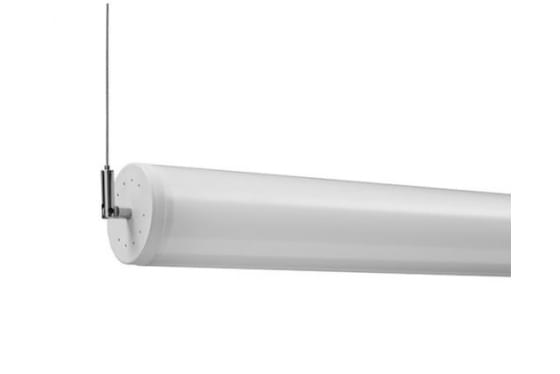 Downloads : technical modifications reserved
Encapsulite MT360 LED
The MT360 is a newly designed, cylindrical LED fitting that gives you the ability to create unique lighting designs and beautiful installations. This fitting can be suspended horizontally or vertically and delivers complete 360° light through its polycarbonate satin diffuser.
Efficient LED technology
Switched or DALI dimming
Widely used in theatre, TV, retail, events and entertainment
Complete 360° light output
Operated from a 24V constant voltage driver

Technical Info
Light Source Information: 24V LED Remote Driver
Drivers Available:
30W
75W
100W/DALI
100W 1-10V
60W leading/trailing edge
Dimming: Leading Trailing Edge, DALI or 1-10V
Installation: Horizontal, vertical and angled suspension
Optics: Satin polycarbonate diffuser
Lumens: 500-2740
Source Info: LED boards
Colour Temp: 2700K, 3000K, 4000K
Lifetime: Up to 50,000hr
Voltage: 24V
Safety Class: II
IP Rating: IP20


Click here for more information.