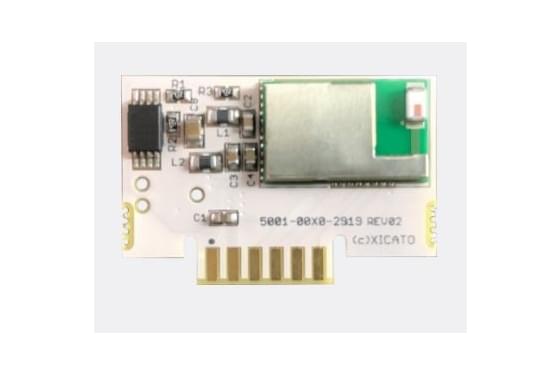 Xicato XGC
XGC is the fastest, surest path for developing lighting control devices that can participate as wireless nodes in a Xicato Bluetooth® mesh network.
Bluetooth Mesh Networking
XGC's high radio transmission power and excellent receive sensitivity make it an excellent link for reliable point-to-point and mesh communication. It can be programmed for either 1-channel or 4-channel PWM, and the platform will support UART and/or I2C communication for even greater channel and feature capacity.
Temperature sensing is built into the Bluetooth module on the XGC and allows monitoring of the conditions under which the PCB is operating. The XGC reports temperature over Bluetooth for monitoring by local or remote devices.
And XGC devices can be configured with different transmit power settings and intervals to increase data granularity or to conserve power and bandwidth. All configuration of the XGC can be performed through the Xicato Control Panel software, the Xicato Intelligent Gateway (XIG) or using compatible software from third-party vendors.