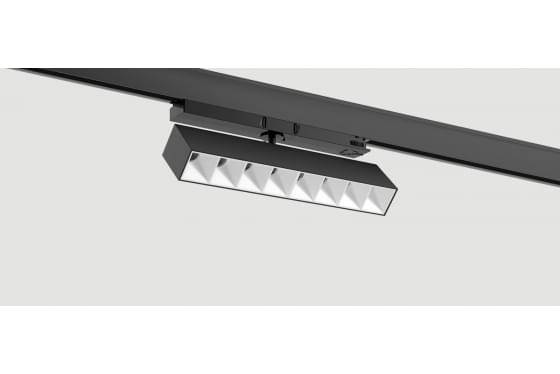 Downloads : technical modifications reserved
Yori Linear Adjustable
Yori Linear Adjustable is the latest Yori family product update and it now comes adjustable for unique accent and vertical illumination. Available in three sizes, it's a gracious yet powerful fixture with 1000, 2000, 3000lm packages. Optimal for architectural and retail applications.

* 3 lengths: 124mm, 246mm and 489mm
* 17°, 29° and 38° beams
* 2700K, 3000K, 3500K, 4000K
* CRI>80, CRI>90
* White and black reflectors
* Lumen output <3300lm with efficacy <104lm/W
* Integrated control options: On/Off, DALI, Bluetooth (Casambi)

Check the brochure or click here for more information.