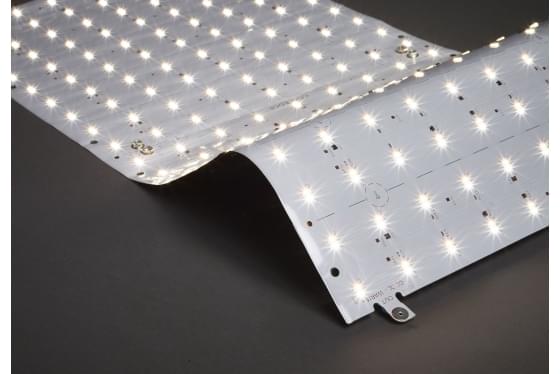 Downloads : technical modifications reserved
Cooledge TILE tunable white
Replicate natural light both in scale and through dynamic changes in color temperature.


Unique system design provides constant lumen output at all CCTs in the range 2700K-5700K and all dimming levels.
Cooledge Control Modules available for 0-10V, DMX, DALI, or wireless (Casambi) control inputs. Dim-to-warm option provides smooth dimming along the CCT curve to 0.05% from 3500K to 2200K.
Incorporates Cooledge's proprietary "C-Tune" technology that simplifies wiring and significantly increases the affordability of tunable white lighting in comparison with static color temperature options.
Uniquely suited for installations requiring high CRI, such as retail and hospitality.
Cut-to-fit means systems are adaptable to any size installation and can accommodate obstacles and shapes.


See specification for more information or click here