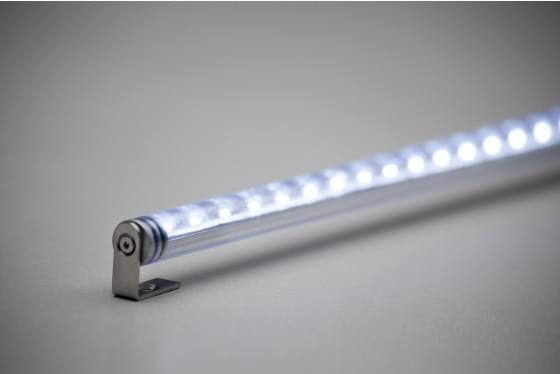 Downloads : technical modifications reserved
LAM32 T1
Luminaire designed for wall or ceiling installation using fixing clips or
stainless steel adjustable brackets to be ordered separately. Suitable for
LED sources of different powers, its body is composed of an external
tubular profile in transparent, satin or opal polycarbonate, resistant to
UV rays. The inner body is made of extruded aluminum to enhance heat
dissipation. The luminaire protection degreeIP67 is ensured by double
O-ring gaskets. Closing end caps are made of anodized alluminium.
The luminaire is supplied with rear cable output. It is equipped with
a 50cm long cable for connection to the 24VDC power supply line
through appropriate connection systems to be ordered separately.
24VDC Electronic driver to be ordered as an accessory.


See specification for more information.