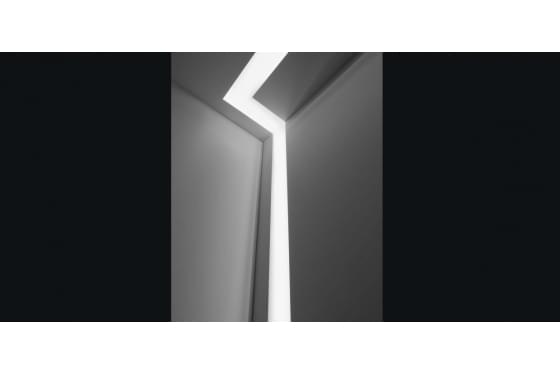 Downloads : technical modifications reserved
LAM32 P1-E
The smoothing and painting structural system is designed for
recessed flush installation on plasterboard ceilings and walls.
Suitable for LED sources in order to create indirect lines of light,
it is made all from extruded aluminium. Equipped with opal and
transparent polycarbonate screens, which guarantee protection
from dust that might deposit in the cavities for the LED sources.
Light sources and power supplies to be ordered separately.


See specification for more information.