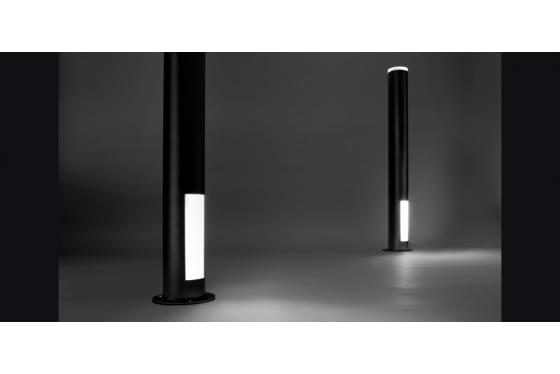 Downloads : technical modifications reserved
LAM32 Path
Luminaire designed for floor installation, suitable for power LED
sources. Its body is made of extruded aluminum welded to the
base plate along all the circumference of the luminaire, polyester
powder coated to ensure durability over time and maximum
resistance against atmospheric agents. Internal LED housing is
made of opal PMMA tubular and is completed by closing caps
in anodized aluminum up to 18 microns and made tight by
silicone gaskets and cable gland system. The component holder
is in aluminum coated sheet. The head signal light is optional and
is composed of the capsule in opal PMMA. Power LED source is
placed in a LED housing in turned aluminum anodized up to 18
microns. The installation is allowed thanks to not-included screws
for the direct fixing to the floor, or through an anchor plate in
stainless steel sheet with anchors bolts for the concrete. Integrated
electronic power supply allows the connection of the luminaire
to the 230VAC power supply voltage. It is also equipped with a
50cm neoprene cable for connection to the supply line through
appropriate connection systems to be ordered separately.


See specification for more information.