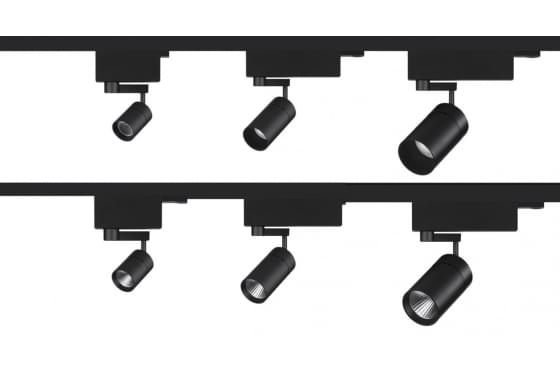 Downloads : technical modifications reserved
Reggiani Yori Slot
Yori Slot was designed to meet specific needs where flexible luminaire use is taken to new heights.
The projector incorporates a supplementary adjustable arm that connects the top of the luminaire with the rest of the lighting body.
For concealed installation in coves and architectural details, the arm can be used to adjust the projector in opposite directions,
with the visible parts of the lighting body remaining in line.


Sizes: Ø43mm, Ø60mm, Ø75mm
From 4W to 28W
K: 2700, 3000, 4000
CRI: > 80, > 90, >95, >98
Control: On/Off , DALI, Cut Phase, Dim on Board
Precision and Performance optics
Wide range of accessories available
See specifications for more information or click here