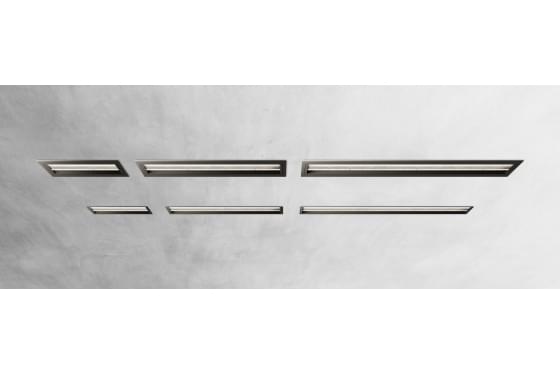 Downloads : technical modifications reserved
The Lux Company Polaris Wallwasher
Square shape mounting trim in cast aluminium with springs for trim installation on ceiling thickness 2-25mm or brackets for trimless installation on ceiling thickness 2-25mm. Luminaire body in cast aluminium with integrated layers of diffusers and reflectors made from thermoplastic and super pure aluminium.
LED Sources: Osram Oslon power LED CRI: 90 | CCT: 3000K, 4000K. Other CRI and CCT options available on request.
High performance, linear wall washer with its layers special PMMA lenses, offers the possibility of extensive uniform wall-washing in open-plan spaces for general lighting applications. Application areas: galleries, museums, commercial, hotels.
Available in the following types:
Polaris 30 Wallwasher Trim RL65, Polaris 30 Wallwasher Trim RL66, Polaris 30 Wallwasher Trim RL67
Polaris 30 Wallwasher Trimless RL68, Polaris 30 Wallwasher Trimless RL69, Polaris 30 Wallwasher Trimless RL70