Factorylux Reflector 190mm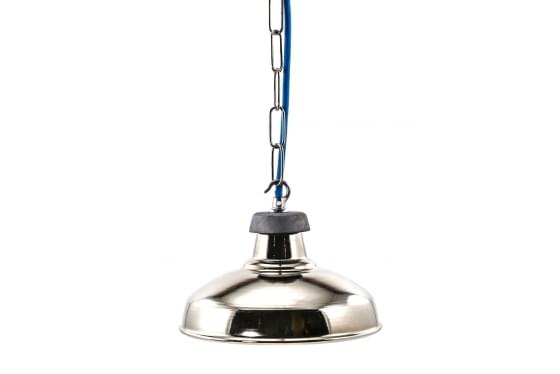 Downloads
The Factorylux Reflector 190 provides up to 1240lm from a small decorative pendant, allowing designers to locate the light source exactly where it's required without compromising on aesthetics or light quality. Available in a range of vitreous enamel colours, galvanised, nickel plated, or spun from solid copper with either a pure copper or verdigris exterior. All Factorylux pendants are made in the UK to BS EN 60598, are thermally validated and are covered by Xicato's 5-year colour consistency warranty.
Lamp type*
Xicato XTM Standard/Artist
CRI
+80/+95
Luminous Flux
400 – 1240lm
Power Consumption
3.7W – 10.8W
Drive Current
350mA – 500mA
Colour Temperature
2700K, 3000K, 3500K, 4000K
Colour Consistency
1-2 Step MacAdam Ellipses
Beam Angles*
14°, 25°, 38°, 60°
Accessories
Ultra Wide Beam Diffuser
Wide Beam Diffuser
Industrial Louver
Bekijk de specificaties voor meer informatie.