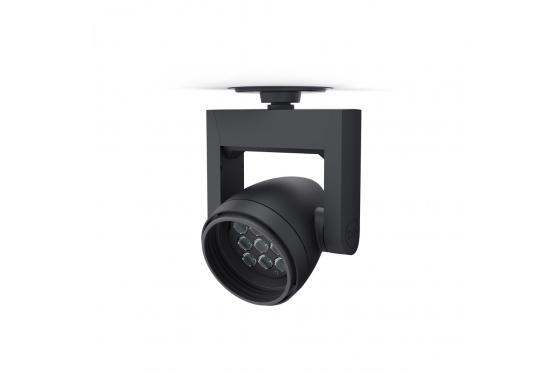 Downloads : technical modifications reserved
RCL DR8 Spotlight Monopoint
Featuring in-line pan and tilt rotation, this spotlight offers intuitive control over any lighting scheme.
Specifically designed for high-end museum, gallery and hospitality applications, the DR8 boasts a wide range of lamp offerings and features in-line pan and tilt axis.
This adaptable spotlight is available as a track or monopoint mounted luminaire and can operate within a 200mm wide channel to maximise options at point of specification.
Adjustable in pan, tilt and dim level using a handheld remote control, lighting schemes can be modified quickly and efficiently.
The spotlight is available as standard in white and black finishes and offers a range of optic choices for flexible distribution.
The DR8 spotlight provides a dimming range of 0-100% as standard through the use of an integral dimmer.
RCL's LED spotlights will bring your architecture to life with 90+ CRI LEDs, delivering a lumen package.