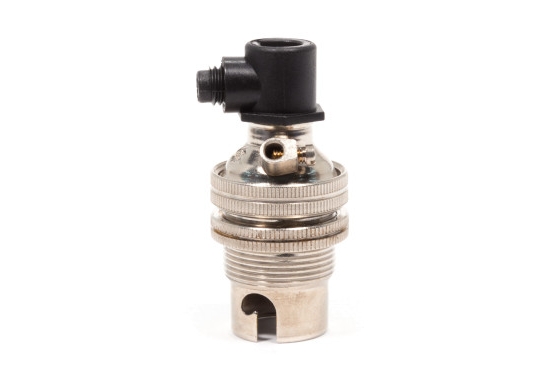 Downloads : technical modifications reserved
FactoryLux Cord Grip B15 Lamp Holders
These lamp holders take a B15 or small bayonet cap light bulb and are suspended using the cord grip which is secured to the supply cable. They can be used with a shade (the barrel measures 19mm and the external diameter of the shade ring is 23mm) or use them unshaded.
Features:
choose from vintage brass, silver nickel plate or antique bronze finishes
compatible with the Factorylux B15 tungsten filament light bulbs
requires an earth connection - must be wired with three core lighting cable
The same lamp holder is available with a hook for suspending using lighting chain or hanging to fixing point or there is a threaded version for fixed mounting. Lamp holders in the larger bayonet size (B22 or BC) are available in the same finishes and three fitting options: cord grip, hooked and threaded entry.
See specifications for more information