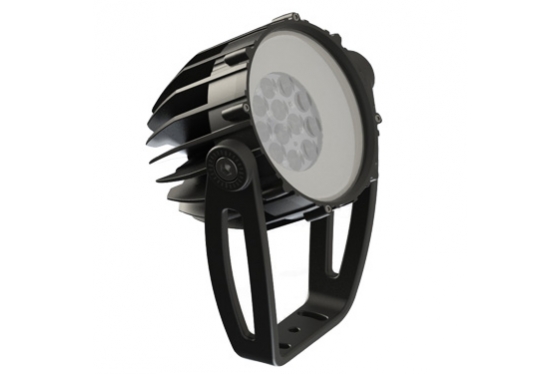 Downloads : technical modifications reserved
Vexica Vex-Spot
The VEX-SPOT is an LED luminaire suitable for indoor and outdoor applications for architectural and general lighting purposes.
This VEX-SPOT uses a remote LED driver to power the luminaire. Driver dimming options are available. Lumen outputs vary between 1200 and 2350 lumens depending on white drive currents. Luminaire circuits are fitted with onboard temperature sensing.
The luminaire is offered in single white LED colour temperatures, Colour change formats in RGB, RGBA and RGBW and has various options for beam angles.
It is ideal for applications such as architectural lighting, landscape, detail and spot lighting.
Manufactured from powder coated die cast aluminium the luminaire offers unrivalled light output in a small form factor.
Various beam angles are available for a multitude of light spreads.
Low voltage 12-24 V DC option available in single colour versions only. Dimming options: Switched, 1-10V, DALI, DMX
Colour change options: RGB, RGB+White, RGB+Amber
Optional ground spike can be ordered separately for landscape projects.
Beam Angle (Degrees) Pin spot, narrow, medium, wide, extra wide
 
See specifications for more information