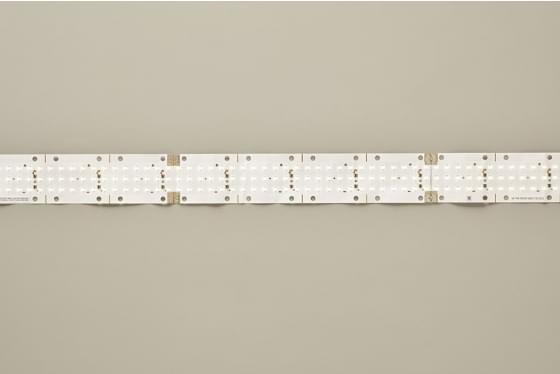 Downloads : technical modifications reserved
Cooledge Line
Create low profile linear accents with Cooledge LINE products.
Color Rendering: Standard 90+CRI
Light Level: The close spacing of LEDs allows for small setback distances (to < 2"/50mm) when used with diffusers delivering high-quality illumination where light levels are an important design consideration.
Adaptable: Delivered in standard lengths that can be adapted to field conditions and still meet all of the required performance specifications and reliability needs of each application.
Fit Flexibiity: Flexible to conform to curved surfaces and unique geometries.
Easy Mount: Suitable for mounting directly to common millwork, cove, and slot materials.


See specification for more information or click here