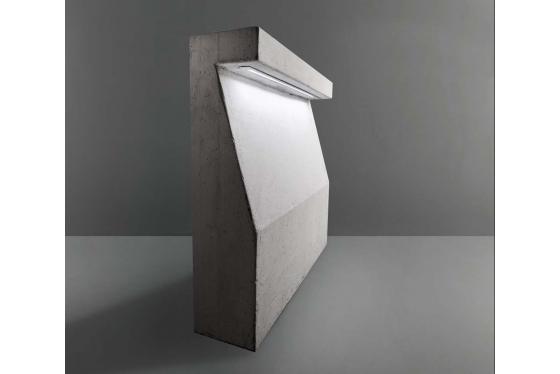 Downloads : technical modifications reserved
LAM32 Concrete
Parks and gardens, public and private green areas to be lighted, paths to be realized with a performance and quality guaranteed over time. There is nothing safer and more solid than concrete, but when concrete is combined with excellent LED technology, it can only be CONCRETE
Luminaire designed for floor installation, suitable for LED source. It is ade of an internal load-bearing structure in stainless steel englobed in concrete with high mechanical resistance. The product is incredibly hockproof and has a great resistance to acts of vandalism. LED module
is made of anodized aluminum to ensure inalterability over time and aximum resistance against atmospheric agents. Transparent diffuser is
in PMMA .
Luminaire's installation is allowed thanks to screws for direct ixing to the floor or appropriate flush fixing counter-plate in steel sheet with anchor bolts for concrete planting. The protection degree IP66 is insured by a special waterproof cable gland.
The integrated power supply allows its mains voltage power supply. It is equipped with a 50cm ong neoprene cable for connection to the power supply line, through ppropriate waterproof connection systems to be ordered separately.

See specification for more information or click here