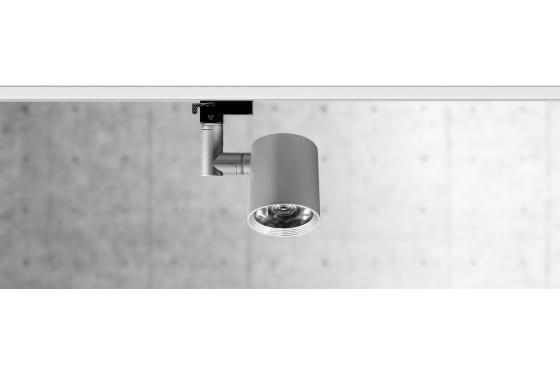 Downloads : technical modifications reserved
The Lux Company Rolo Mini-Track
Track mounted round spotlight with light-head and driver box in cast aluminium. Available with 3 circuit universal track adapter, Dali track adapter or, for the low voltage version, mini track adapter. For retorfit version, easy relamping by the removable lamp front ring via simple snap-in catch action. Versatile aiming angle tiltable vertically 0°-90° in two directions and rotatable horizontally 350°.
Citizen CLU series. SORAA SLE Optical Light Engine. CRI: 90, 95 | CCT: 3000K, 4000K. Other CRI and CCT optionsv available on request.
River box inclusive of no-dimable driver. Dimming Options: 0-10V Dim, DALI, Phase, CASAMBI.
Versatile and very directional cylindrical spotlight. The very compact sizes make it ideal for applications where the distance between ceiling and spot is an issue. Application areas: retail, museums, residential, hospitality, window displays.
Click here to view The Lux Company Rolo Eurotype Track
See specification for more information