Factorylux Circular Cover Plate | Conduit Cover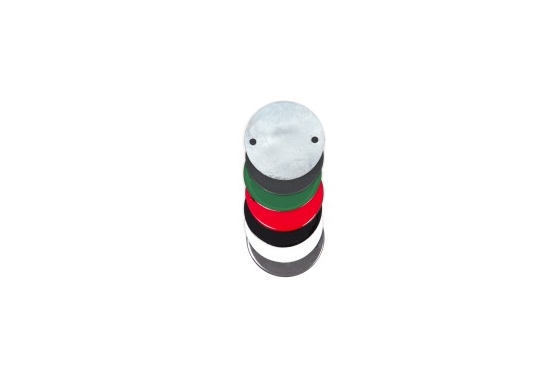 The circular cover plates are available in centrifuge galvanised zinc or six beautiful vitreous enamel colours. They are compatible with all the Factorylux galvanised steel conduit boxes. Features:
50.8 mm spaced fixing holes - compatible with most conduit boxes and can be retro-fitted to existing installations
made entirely in the UK: precision laser cut from steel, virtues enamelled and finished
The covers are not supplied with fixings, but every Factorylux conduit box comes with a rubber gasket to protect the enamel and ensure a tight fit. Factorylux boxes also come with both black steel socket cap screws and slot head brass screws as cover fixing options.